Back To Our Services
It is always a pleasure for us to extend our expertise by providing unsurpassed garage door services to our clients. Having a fast and convenient service are qualities that has made our company a distinguished one over the years in this industry. We are a professional garage door service company committed to giving our clients the best quality of service, always make it a point that clients are given adequate assistance, and their concerns are addressed with a lasting solution. For us to make all this reality, our ardent technicians are well trained and equipped to handle all sorts of garage door related problems.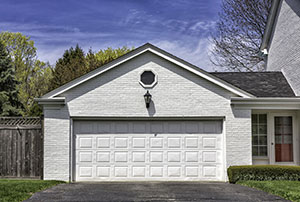 Garage door repair in Hauppauge can be difficult to find if a resident does not know where to look. We offer numerous repair services on garage doors as well as replacement of garage doors. There are many garage doors that can be fixed rather than replaced. This is a common mistake that many homeowners make when their garage door breaks. Many people run out and purchase a garage door replacement. A few of the common problems that can be fixed without replacing the garage door include the following:
Torsion Spring Repair
Extension Springs Repair
Replace Garage Door Panel
Garage Door Cable Repair
Fix the Door Off Track
Garage door company that guarantees satisfaction to all of its customers
Those residents who seek garage door repair in Hauppauge before replacing their entire garage door may find that they will pay less for the repair and save money. This is the most economical way to handle a garage door malfunction. We offer high quality garage door replacements, but it is important to be sure that the garage door needs to be replaced before spending the extra money on this replacement. Repairing a garage door can keep the door working for many years.
It is important to choose a company who handles garage door repair in Hauppauge that offers quality garage door repair parts. Many parts that are offered by subpar repair companies do not last very long. Quality repair parts are as important as the credentials of the person who is repairing the garage door. A repair company can fix garage springversus replacing the garage door with a completely new door. Sometimes a simple fix will solve a problem such as the door being jammed or not opening and closing properly. It can be worth having a garage door repair company look at the issue to determine what the problem may be before replacing the door completely.
Back To Our Services